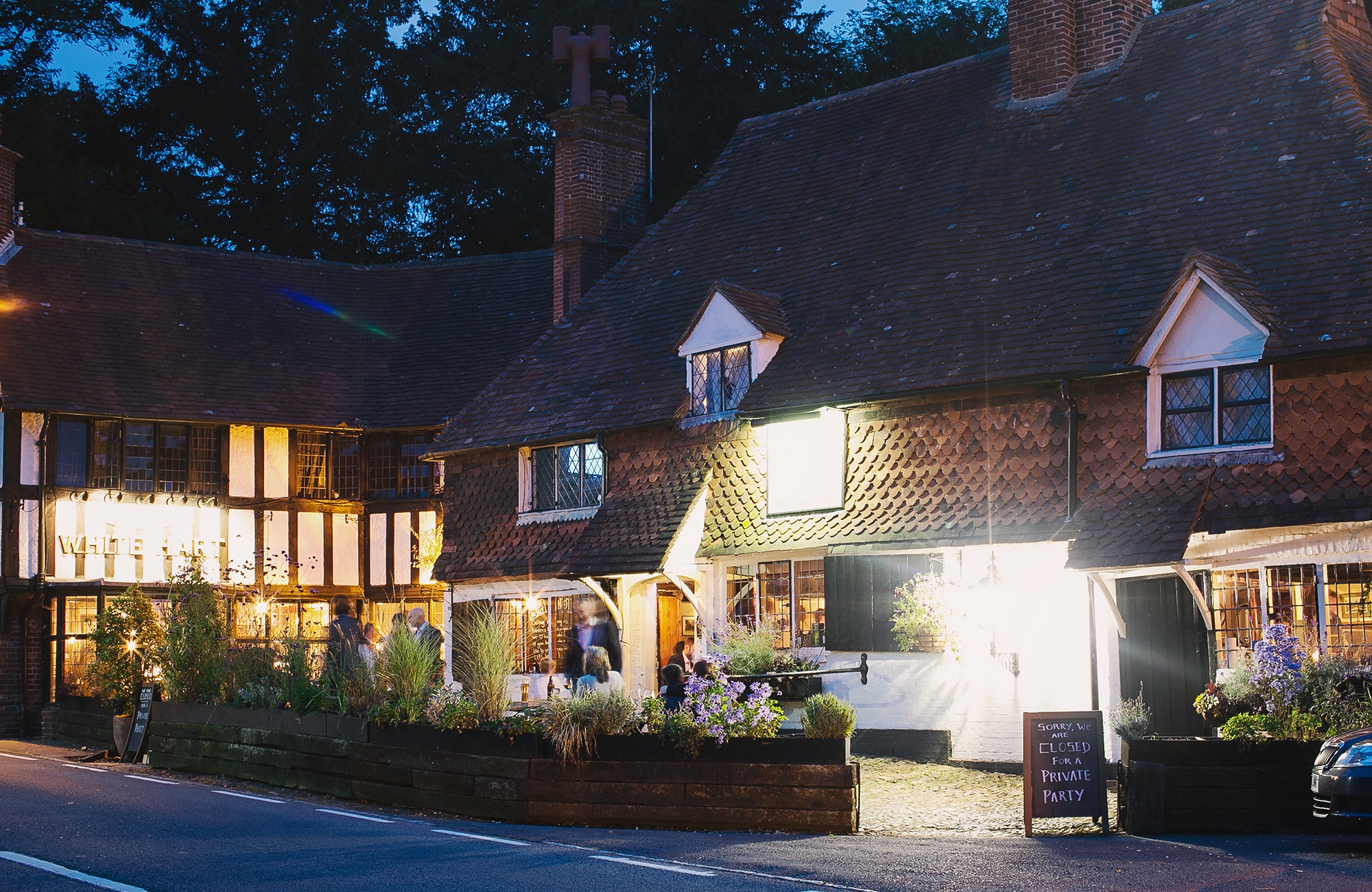 Modern British Barbecue
BURGERS | BBQ | WHISKY | BEER
Located in the picturesque village of Witley, The White Hart is a purveyor of smoked meat, whisk(e)y and craft beer from @BBQWhiskyBeer chef Sam Daffin.
Since 2013, the 16th Century public house has been serving up a slice of metropolitan life in the Surrey hills with its modern interpretation of firewood cookery and contemporary cocktails played out to a rock-a-billy, folk and classic blues soundtrack.
Using the very best ingredients, the kitchen team take influence from barbecue all over the world, smoking their unique spin on an eclectic wood-fired grill menu.
The bar boasts a mighty selection of cask beer, local gin and homemade potions which alongside the whisk(e)y collection, wine list and cocktail menu of timeless classics and modern interpretations, there's a drink to quench all thirsts...
Phone
01428 683 695

Location
The White Hart
Petworth Road
Witley, Surrey
GU8 5PH

kitchen Hours
Mon - Thurs 12pm – 9pm
Fri - Sat 12pm – 9.30pm
Sun 12pm – 4pm
Reservations can be made
MONDAY – SATURDAY 12pm – 9pm
SUNDAY 12 – 3.45pm
Reservations can be made online or by calling 01428 683695.
If we're unable to answer the phone, please leave a message and we'll call you back as soon as we can.
For reservations over 6 people and for special requests e.g. high chairs, space for a pram or wheelchairs and any specific dietary requirements, please give us a call.
Please be aware that we are dog friendly in the bar area, due to limited spaces please let us know in advance if you'd like to dine with your four-legged friends.
LOCATION
The White Hart
Petworth Road
Witley, Surrey
GU8 5PH